Biography of Joe Besser (August 12, 1907 – March 1, 1988)
Early years of Joe Besser
Joe Besser, a star of vaudeville, movies, and television, is today best known for his short-lived role as one of the Three Stooges. Joe Besser was born in St. Louis, Missouri, USA on August 12, 1907, the ninth child of Morris and Fanny Besser. He had seven older sisters and one older brother, Manny, who was in show business. As a young child, Joe Besser became fascinated with show business. Especially with the magic act of Howard Thurston that visited his town every year.
Joe Besser – magician's assistant
Howard Thurston was the foremost magician of his day, successor to Harry Kellar and contemporary of Harry Houdini and Harry Blackstone Sr. For several years in a row, a young Joe Besser asked Thurston if he could join the act. Thurston would always reply that he would have to wait until he was older. When he was twelve, Joe Besser was allowed by Howard Thurston to finally help, playing the part of a helper planted in the audience (in the parlance of the theater, a "stooge" – €"curiously enough).
Joe Besser took this as encouragement, and stowed away on Thurston's train after the St. Louis show was over. Howard Thurston saw the handwriting on the law, and allowed Joe Besser to join the act as an assistant – after contacting Joe's parents. In Joe Besser's first time on stage as an assistant to Thurston, he goofed badly, ruining the trick but leaving the audience screaming with laughter. From then on, Joe was assigned comic mishap roles only, setting the stage for his career.
Joe Besser in vaudeville and movies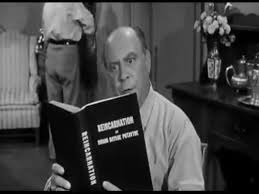 Joe later entered vaudeville as a comedian, where he became a headline act. His catchphrases "Not so fast!" and "You crazy you!" are still well known today, mostly due to his time with the Three Stooges. In 1932 Joe Besser married the dancer Erna Kay, known as "Ernie". They became neighbors and friends of Lou Costello, who cast him in several of the successful Abbott and Costello series of movies. "Africa Screams," "Abbott and Costello meet the Keystone Cops," the recurring role of "Stinky" on the first season of "The Abbott and Costello Show". He became active in film in the 1930's, with Joe Besser appearing in dozens of movies over the following decades.
Joe Besser and the Three Stooges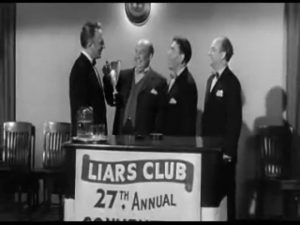 In 1955, with the sudden death of Shemp Howard, Moe Howard recruited Joe Besser to join the Three Stooges. Joe agreed, but with a clause in his contract prohibiting him from being hit hard. In 1958, Columbia Pictures ended making movie "shorts," leaving the Three Stooges without a movie contract. Joe's wife, Ernie, had a heart attack, leaving him unwilling to travel in order to take care of her. And so Joe Besser left the Three Stooges after only three years.
Joe Besser's later career
Although the Three Stooges (with Curly Joe DeRita becoming the new "third" stooge) soon experienced a resurgence in popularity, Joe Besser returned to films and television, notably as the superintendent Jillson for four seasons of The Joey Bishop Show. Other shows that he appeared on include the Jack Benny Program, The Millionaire, The Gene Autry Show, The Danny Thomas Hour, and Love, American Style.
In his later years, he spent much of his time doing voice work for various children's cartoons, including the voice of Babu the Genie on Jeanie and Scooby's All-Star Laff-A Lympics as well as on Fred Flintstone and Friends and The Galaxy Goof-Ups. Joe Besser died of heart failure on March 1, 1988, in North Hollywood, California, USA.
Joe Besser's Biography can be found in: "Who's Who in Comedy" by Ronald S. Smith.