The Three Stooges in Swing Parade of 1946
Technically, Swing Parade of 1946 isn't a Three Stooges movie. Yes, the Three Stooges (Moe, Larry and Curly) are in the movie, and they appear as the Three Stooges. But they're secondary characters. The main plot concerns a young nightclub owner whose father wants him to shut down the nightclub and run the family business instead. However, the nightclub owner is determined to succeed, and even hires his pals the Three Stooges as waiters.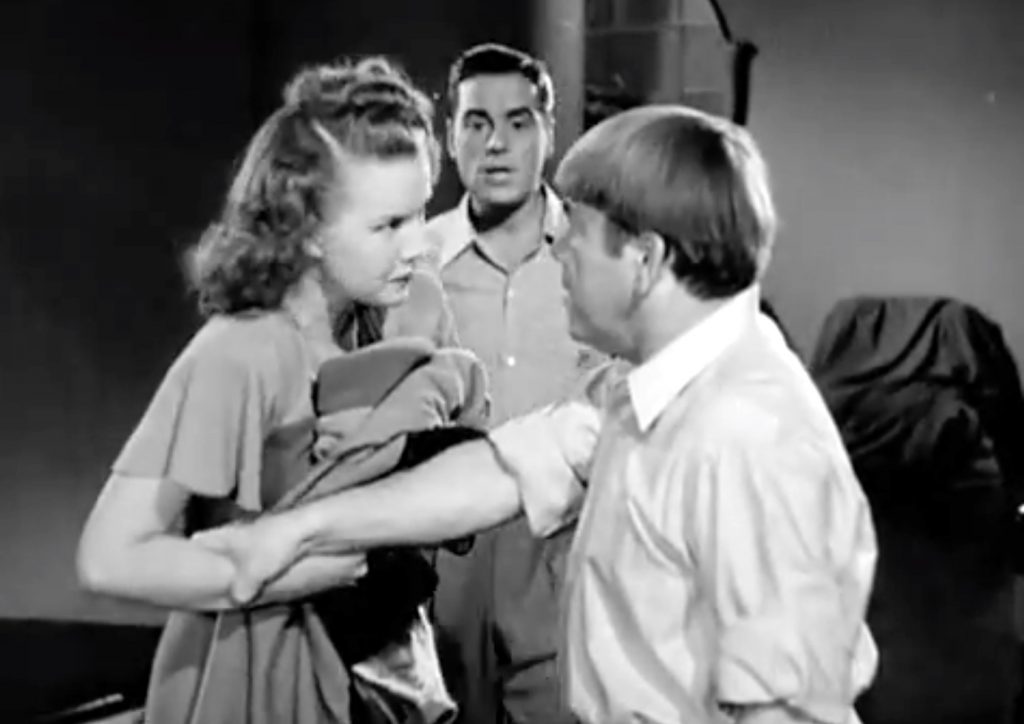 See? They're in here. And they tend to steal every scene that they're in). The father hires a down-on-her-luck young lady to deliver the legal papers to shut down the nightclub. But instead she falls for the nightclub owner …. And eventually gets hired by him as a singer (this is a musical, after all). And the conflict grows from there.
If you're a fan of old-time musicals like I am, or a fan of the Stooges, it's a film you'll want to see.
Editorial review of Swing Parade starring the Three Stooges, courtesy of Amazon.com
Three Stooges are at their bumbling, eye-poking, hair-pulling best in this warm, hilarious, musical romp! This time around "The Boys" must protect talented nightclub owner Danny Warren (Phil Regan) from the schemes of his powerful and overprotective father — who will go to any lengths to shut him down. Can Moe, Larry and Curly run the club, manage Danny's budding love life, and avoid the wrath of Moose, their cantankerous boss?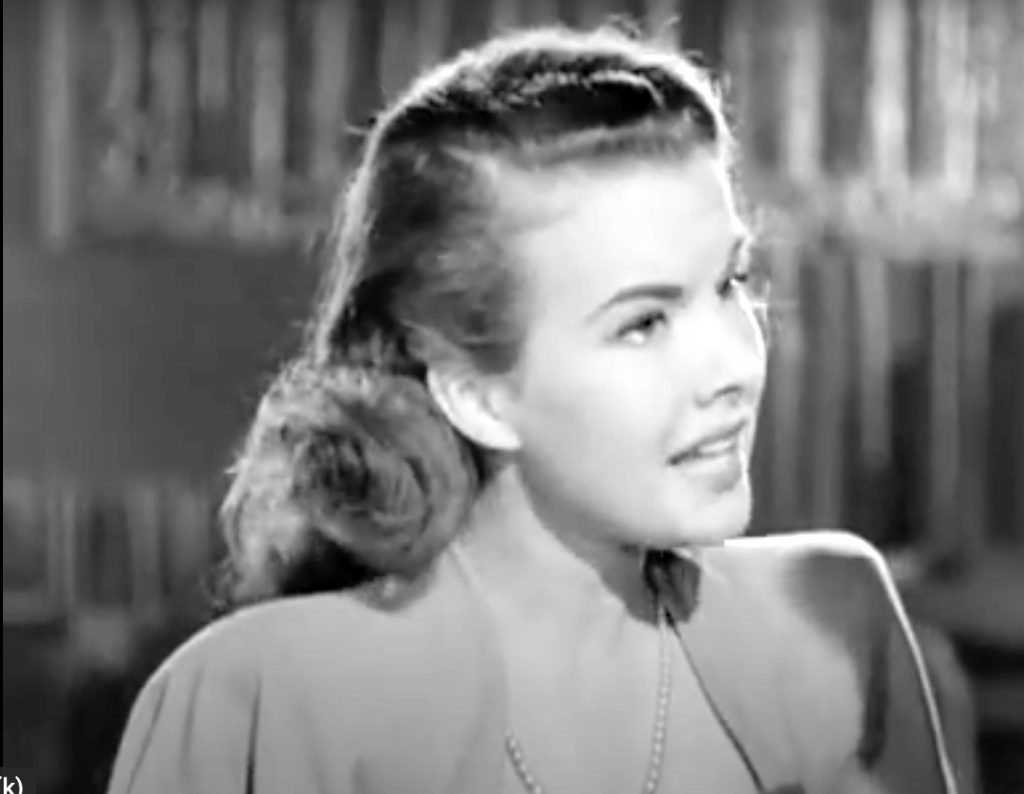 Future TV star Gale Storm (MY LITTLE MARGIE) plays an aspiring singer mistaken for a process server and thrown out of the nightclub owned by dashing Phil Regan, whose stuffy father disapproves of is son's business venture. Perky Storm is seen to good advantage, as is Regan (a former New York cop who became a minor-league movie star), but the picture's real stars are The Three Stooges, who steal the show with their slapstick turns as waiters. There isn't much plot, but the comedy routines and sprightly tunes make this one well worth having.
Cast of characters
Songs
Caldonia

Written by Fleecie Moore
Performed by Louis Jordan & The Tympany Five

Oh, Brother

Written by Matty Malneck and Allie Wrubel
Sung by Gale Storm

On the Sunny Side of the Street

Music by Jimmy McHugh
Lyrics by Dorothy Fields
Sung by Gale Storm

Don't Worry 'Bout That Mule

Written by William Davis, Duke Groner, and Charles Stewart
Performed by Louis Jordan & The Tympany Five

A Tender Word Will Mend It All

Sung by Will Osborne and Mary Treen

Just a Little Fond Affection

Performed by Will Osborne and Mary Treen

Stormy Weather

Written by Ted Koehler and Harold Arlen
Performed by Connee Boswell

Small World
After All This Time

Sung by Phil Regan and Gale Storm