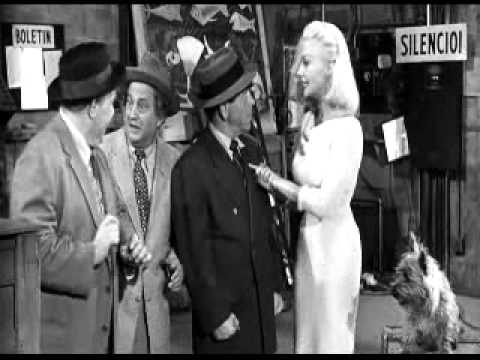 Sappy Bullfighters (1959) starring the Three Stooges (Moe Howard, Larry Fine, Joe Besser), Greta Thyssen, George J. Lewis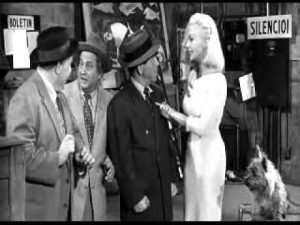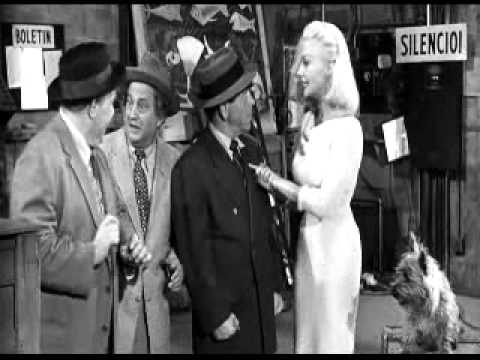 Sappy Bullfighters is the final Three Stooges short film – a reworking of What's the Matador? The short film begins with the Three Stooges  (Moe Howard, Larry Fine, Joe Besser) having been fired. Fired from their engagement in Mexico for refusing to do 10 additional shows for free. Stranded without the money needed to get back home, a fellow performer — the lovely and kind-hearted Greta (Greta Thyssen) gets them an engagement, performing their comedy act at an actual bullfight at a stadium.
However, when Greta leaves, she takes the Stooges' suitcase — with the props for their comedy matador act — by mistake. The Stooges follow her to her dressing room and join her in a snack. Where Joe unwittingly drinks hot sauce and "douses" it with water from a flower vase. Greta's husband (George J. Lewis) arrives, and Joe mistakenly thinks that Greta is calling him "sweetheart," setting up the conflict.
Read More »

Sappy Bullfighters