Quiz Whizz -One of Joe's better short films with the Three Stooges, where he wins money in a Quiz show, loses it to swindlers, and it's up to the Three Stooges to recover the money.
Quiz Whizz – The Three Stooges – Moe Howard, Larry Fine, Joe Besser – 1958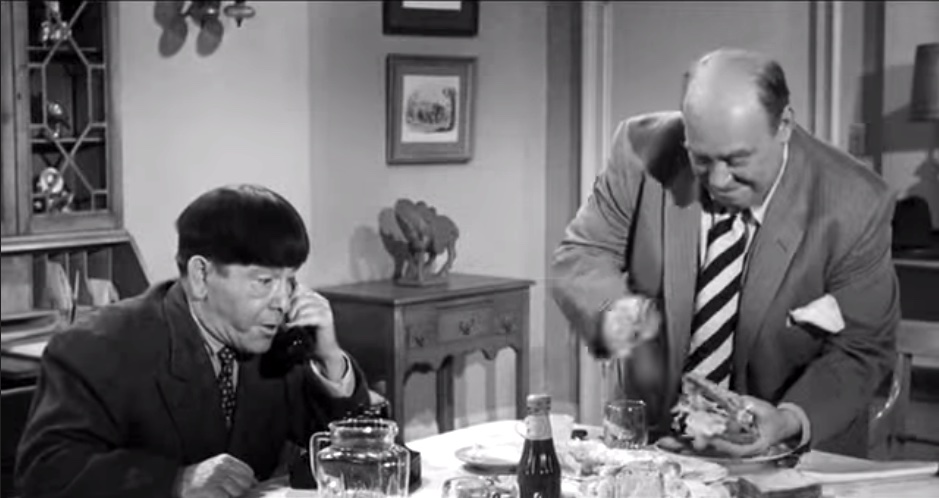 Joe Besser is doubtless the least popular "Third Stooge". But some of his Three Stooges short films are better than others.  Quiz Whiz is one of those.  The basic story is that Joe has won $15,000 on a quiz program.  All of the questions were about food, Joe's favorite subject.  However, Joe hasn't been seen since, and Moe and Larry are fearing the worst.  While Moe is on the phone to the police, describing Joe, Joe walks in and begins making a Dagwood-style sandwich. With Moe looking at Joe as he describes him, with lines such as "Hair color? (looks at Joe's bald head) Skin!"
Eventually, Moe realizes that Joe is back. And the boys soon learn that Joe has lost all of his winnings to con artists. To add insult to injury, and IRS agent (played by Stooges regular Emil Sitka) appears at the door. He demands the government's share of Joe's winning — $5,900 — which they don't have!
When the Three Stooges go to recover the money, the con artists convince the Stooges that they can get rich by posing as children and becoming the wards of a millionaire. The boys go along with the plan. Not realizing that the "millionaire" and his pretty niece (Greta Thyssen's first appearance with the Stooges) are in on the scam. And are planning to kill them!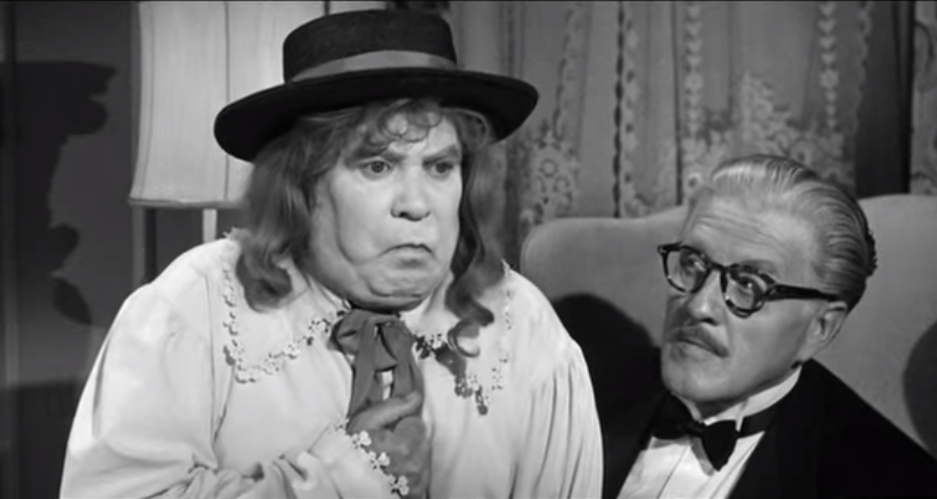 A highlight is Joe, dressed as a little boy (reminiscent of his "Stinky" character on the Abbott and Costello show) being forced to eat a cigar, growing progressively sicker. The Three Stooges escape, foil the villains' plan and escape with their money. Quiz Whizz is available on DVD as part of The Three Stooges Collection volume 8.
Funny movie quotes from Quiz Whizz starring the Three Stooges—Moe, Larry, Joe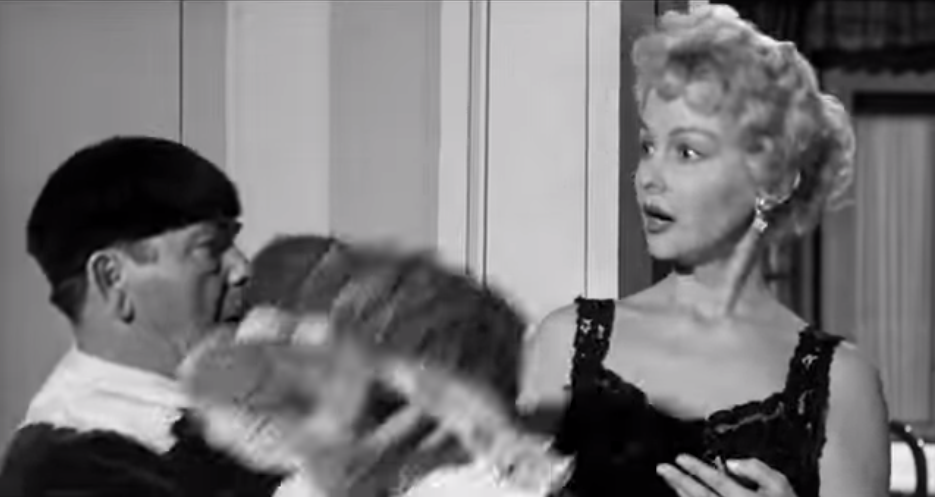 Joe: I invested all our money in Consolidated Fujiama California Smog Bags … filled with smog!
---
Moe: Joe, don't tell me you bought the Brooklyn Bridge?!!
Joe: Of course not … was sold last week.
---