Editorial Review of The Three Stooges – Stooged and Confused courtesy of Amazon.com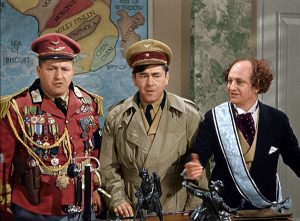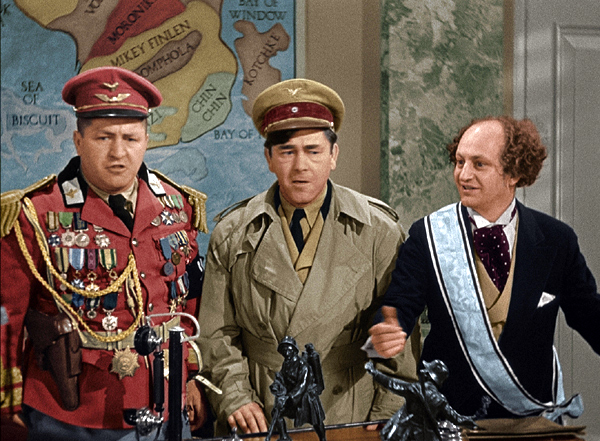 In this satire of the Nazis the three stooges are paperhangers in the country of Moronica. When evil cabinet ministers overthrow the king. And they decide to make Moe the new ruler as he'll be stupid enough to follow their orders. Moe becomes Dictator, Curly is a Field Marshal and Larry becomes Minister of propaganda. After successfully preventing a female spy from committing mayhem …. The boys are run out of office by a mob … And lions eat them!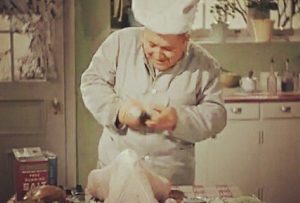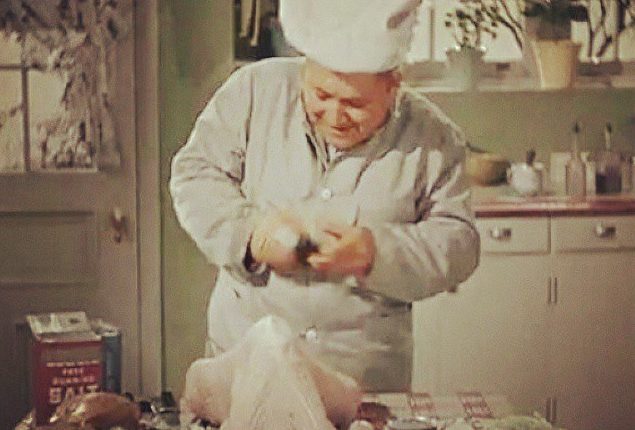 The Three Stooges are icemen who, while delivering ice to a house on the top of a high hill, destroy several cakes that a wealthy man is trying to bring home. Then their antics cause the servants at their customer's house to quit. And so the boys are hired to take their place and prepare a dinner party. What they don't know is that the party is for the man whose cakes they wrecked. When Moe's gas filled cake explodes and the man realizes who they are, they must leave in a hurry.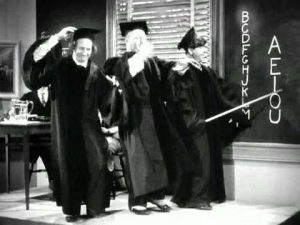 The Three Stooges are left in charge of a gas station. And they manage to blow up the car of their first customers, three famous European professors. The Stooges steal some of the academics' clothes. Then they arrive at "Mildew", a women's college. Where the three professors are expected. Mistaken as the real thing, the boys take their place on the faculty. When the real professors show up, the stooges try to convince a rich woman, the schools benefactor, that an athletics programs is more important. Their athletics demonstration comes to an explosive end when the real professors slip them a nitroglycerin basketball.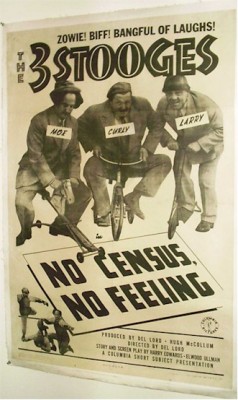 The three stooges get jobs as census takers and wind up in a fancy mansion looking for people to survey. Moe and Larry are recruited to join a bridge game. While Curly adds Alum to the lemonade. The resulting concoction is consumed by everyone. Which results in puckered lips and shrunken clothes. The boys next try to take the census at a football stadium. They disguise themselves as players and wind up in the middle of the game. Curly runs off with the ball and all the other players in pursuit.