Hot Ice is a good example of a bad idea. Columbia Pictures took two Three Stooges shorts from seven years earlier, added a little bit of new footage, and release it as a new film.
Hot Ice (1955) starring the Three Stooges (Moe, Larry, Shemp), Kenneth MacDonald, Christine McIntyre
In short: Hot Ice is a recycling of two earlier, funnier, Shemp-era short films. Scotland Yard footage is taken from "The Hot Scots". The rest mostly consists of footage from "Crime on Their Hands" (1948). I will say that the new scene in the bar, where the Stooges want to question Barbara Bartay, is very funny!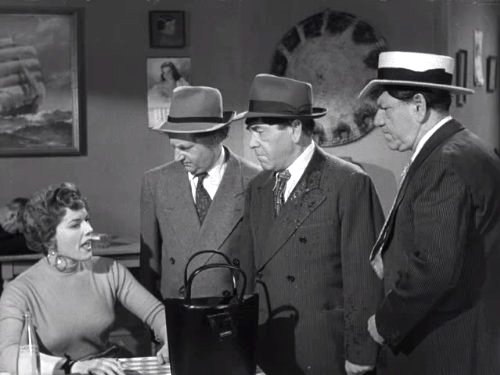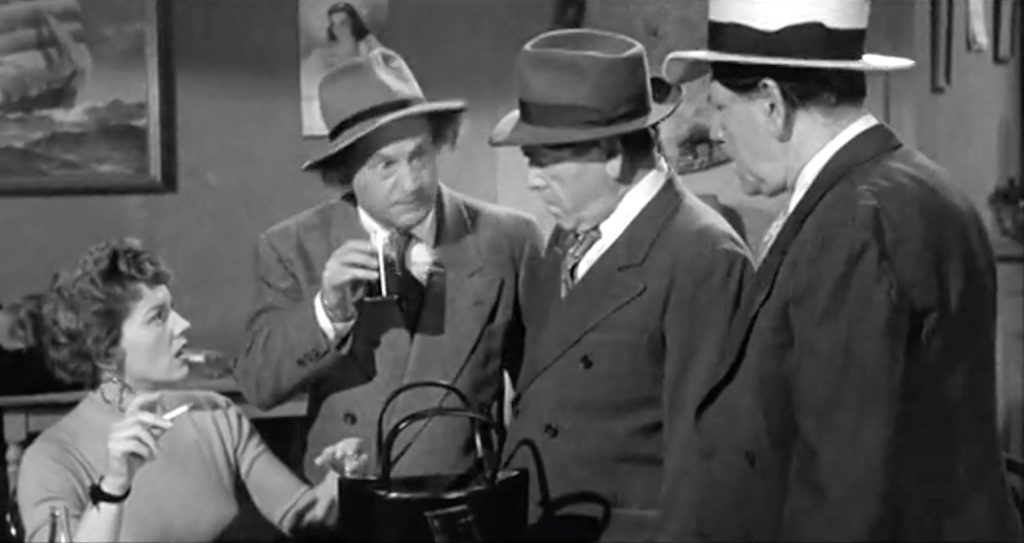 Cast of characters
Additional Cast